The 'Joker'
The Internet and facebook are crawling with wannabe George Zimmermans in the aftermath of the Aurora theater killings. Lots of ex-Marines talk about how they carry concealed, and are 'trained' to stay cool under fire. Yup, the 2nd Amendment paranoids are crawling out of the woodwork.

Isn't it too bad that when Marines separate from their tours in the Killing Fields, the Corps doesn't put 'em back the way they found them before they turned em into robots?
Facebook Debate: The AR 15 Assault Rifle:
Click to see the gun nut debate in action.
-0-
And of course watch cable TV to see law enforcement and fire chiefs do their predictable self-congratulating after these kinds of events.
Cable TV just can't get enough of it because viewership is usually UP. So they'll just do one story as long as they can hold out, and as long as cops hold news conferences to pat themselves on the back in order to feed the beast. And of course TV will replay every crying survivor they have tape on 24/7. It's like a real time NCIS or "Criminal Minds" show combined with the crash and burn of the Hindenburg. Oh the HUMANITY!
-0-
We always miss the point:
Focusing on the victims with 'prayers' and on the shooter who's an aberration of our sick society is easier than actually analyzing the problem of our culture's love affair with violence and guns. There will be a few calls for more gun control. That puts the NRA and the gun lovers in full emergency mode...and the politicians run for cover.
Here's a bit of analysis on that:
Our attitude to violence is beyond a joke as new Batman film, The Dark Knight, shows
The new Batman film reaches new levels of brutality, so why are we letting children watch it? Jenny McCartney looks at a society seduced by sadism. A THINK PIECE from the London Daily Telegraph

Radioman KC
said...
A corrupt culture never wants to take responsibility for the human aberrations it creates.
Why? Because we are the ones who created that society and we don't want the responsibility for it made our beloved brothers crazy.
-0-
Colorado Shootings: Latest Evidence That America Is Poisoned by the NRA's Dark Gun Culture
-0-
Five people shot at downtown KC burger joint
5 wounded in shootout this morning at
Town Topic Burgers
at 20th and Broadway.
Police say two women and three men are in the hospital after the Saturday morning shoot out.
Town Topic is a 24 hour burger joint where party goers often stop for a late night bite to eat. A regular at the restaurant says the early morning crowd was like any other day including the confrontation he witnessed until he heard gunshots.
A few more details from Fox4
-0-
Republicans OK with outsourcing jobs overseas.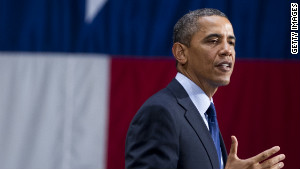 Washington (CNN)
-- Senate Republicans on Thursday blocked the No.1 item on the president's congressional "to-do-list," refusing to allow a vote on a bill that would give tax breaks for companies that "insource" jobs to the U.S. from overseas while eliminating tax deductions for companies that move jobs abroad.
In voting against the bill, Republicans raised both substantive and procedural problems with the measure.
The bill fell four votes short of the 60 needed to bring it to debate, with 42 voting against it. Four GOP senators -- Scott Brown of Massachusetts, Susan Collins and Olympia Snowe of Maine and Dean Heller of Nevada -- voted in favor of the bill.
With job creation the top issue this campaign season, and outsourcing being blamed as a big contributor to the high unemployment rate, Democrats saw the bill as an election-year winner. Sponsored by Sen. Debbie Stabenow, D-Michigan, who is running for reelection, the bill made it to the top of the "to-do list" for Congress President Barack Obama unveiled earlier this year.



The Bring Jobs Home Act would provide a 20% tax break for the costs of moving jobs back to the United States and would rescind business expense deductions available to companies that are associated with the cost of moving operations overseas.
Senate Minority Leader Mitch McConnell, R-Kentucky, had warned Democrats before the vote that his party would want to amend the bill -- possibly with hot-button issues like repealing the health care reform law or extending the Bush-era tax cuts for all income levels.
Senate Majority Leader Harry Reid, D-Nevada, responded that those amendments were not germane to the bill and he would not allow votes on them.
-0-
Evidence that Mitt Romney's buying fake Twitter followers this week.
Here's the suspicious evidence about 100,000 sudden new followers during a week he's laying low:
More on the story....
-0
I wonder if Ronald Reagan is as disappointed in HIS followers
as Jesus must surely be with His?
-0-
-0-
Urine Samples from Welfare Recipients? Really??? Sounds like another Republican idea!
When will this privacy invasion stop?
Cameras everywhere. Airport strip searches you can't refuse? Employers wanting drug testing before they'll hire you? Cop car searches without telling you that you have a right to say "No"? Government databases on us all?
At what point does the need for constant SAFETY erode our more important right to LIBERTY?
Support your ACLU,
the only lawyers who stand for our Constitution to protect it from the Nazis who think they know better.
Learn your RIGHTS on Radioman's GOVERNMENT AND RIGHTS WEB PAGE--many links and videos!
-0-