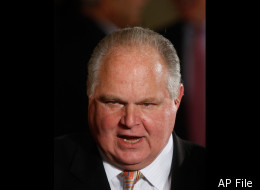 The overwhelming exodus of advertisers from Rush Limbaugh's show has big-name companies rethinking their relationship with talk radio.
According to a memo published by the
industry website Radio-Info.com
, at least 98 advertisers -- including big names like Ford, GM and McDonald's -- have indicated they want to avoid "environments likely to stir negative sentiments."
NOT JUST RUSH: More from Huffington Post
Alternet: Bill Maher defends Limbaugh's right to say what he did. Doesn't want him removed.
Special Note: